I have been teaching almost as long as Iíve been playing. My very first student is now a music educator in Georgia. I have taught many successful students; some who majored in music, others who just made music a part of their lives.


I enjoy teaching all levels of players, from the newest beginner to the hobbyist adult, or to the serious college student. My students perform well at contest and participate in area bands, orchestras, and choirs.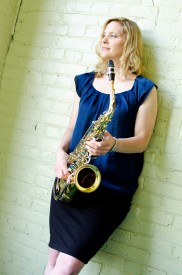 My focus on teaching flute is on the fundamentals of flute playing; tone, technique, and articulation. My specialty is problem embouchures in order to get a stable, flexible, and easy tone. My background is French flute school and new school Southwest. I endeavor to get a huge sound out of every student.

I also teach beginner and intermediate piano and music theory. Please contact me for more information about my lessons and calendar.