Growing up in Omaha, Nebraska, I had many opportunities to perform and excel. I performed in the Omaha Area Youth Symphony as principal flute and went to Carnegie Hall. I studied with Willis Ann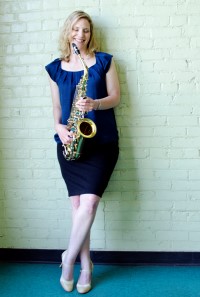 Ross. I also played with the Intergeneration Orchestra under Chuck Penington which gave me a chance to perform diverse musical styles.

I earned a Bachelor of Music Performance at Baldwin-Wallace Conservatory where I studied with William Hebert and Deidre McGuire. I also had the privilege of studying with Kathy Chastain and Michel Debost. During that time I also played with the Cleveland Orchestra Youth Orchestra under Jaja Ling.

My Masters Degree is from University of North Texas. I was a teaching fellow for Mary Karen Clardy. I played with the chamber orchestra under Anshel Brusilow and the contemporary music ensemble, NOVA, under Joseph Klein. I played with the Flower Mound Chamber Orchestra, Irving Symphony and Amistad – a chamber group specializing in classical Latin American music. I taught in the Coppell, Irving and Denton school districts.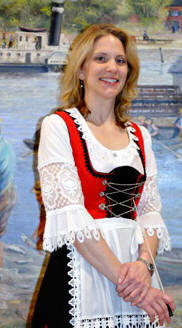 I enjoy playing in pit orchestras for musicals. My favorite was Porgy and Bess at the Beck Center in Lakewood. I have also played Oliver!, Cinderella, Into the Woods, Pippin, Oklahoma, Romance, Romance, Jerry's Girls, Secret Garden, Annie, Il Pagliacci, and Little Mermaid.

I returned to the Cleveland area in 2003. Upon return I started teaching at Royalton Music Center and Studio 42 Music. I currently teach flute and piano at Royalton Music Center, Motter's Music and privately. I am currently the principal flute for the Cleveland Women's Orchestra and the Cleveland Winds. I play at area churches for services and weddings and am a regular worship leader at St. Clarence Church in North Olmsted. I direct the DSB German Band and play in the Clash of the Tartans, an all-female Celtic band. I am a proud member of the American Federation of Musicians, Local 4 and serve on the board.